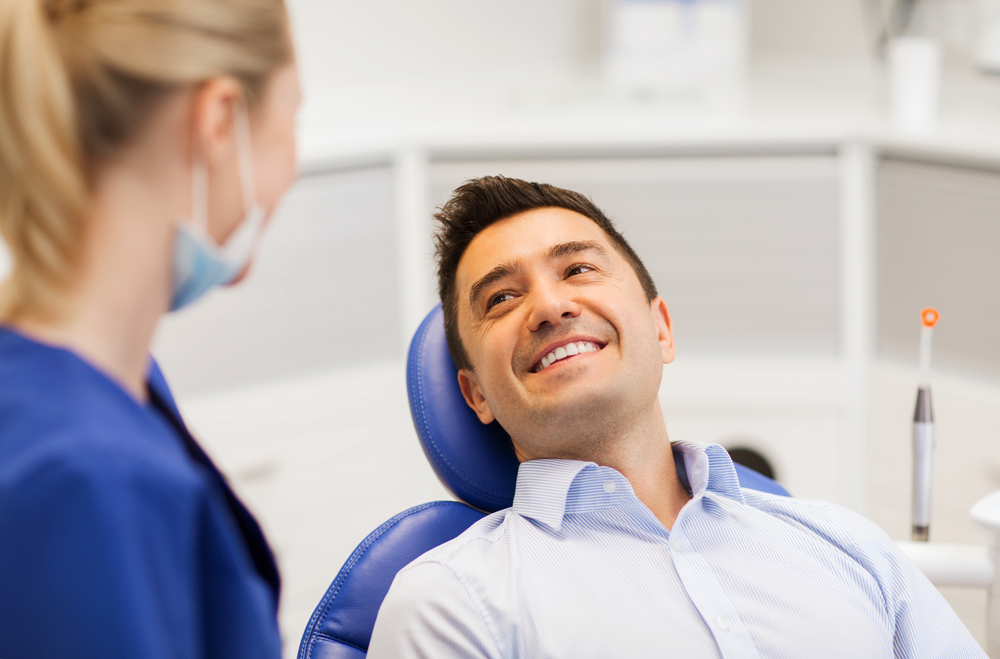 At South Dayton Smiles, we will do everything we can to take care of your native teeth. However, some severe issues may require a root canal to remedy.
A root canal is necessary if an infection causes decay to the base of the tooth structure. If we want to save the teeth, we may recommend a root canal. That way, we can stay away from a potential extraction.
We understand that you might be nervous if you require a root canal. We have modern technology, the latest treatment techniques, and sedation options that allow us to restore your beautiful smile while minimizing potential discomfort.
How Do I Know I Need a Root Canal?
There are a few signs that could indicate you need a root canal. They include:
Tender gums

Unusual areas of discoloration on the gums

Tooth pain and discomfort

Extreme sensitivity to hot and cold liquids

The development of a tooth abscess

Pain in the lymph nodes just underneath the jaw
Even though root canals are commonly used to treat infections, we can also use them to treat serious injuries. If you have been involved in a major accident that has led to root trauma, we may recommend a root canal. We will discuss all of your options with you, explaining the benefits and drawbacks of each choice.
How Does a Root Canal Work?
Before the procedure begins, we will take X-rays to better see the issues. Then, if we decide a root canal is right for you, we will start by making an incision at the top of the affected tooth.
After this, we will use advanced equipment to remove all infected tissue from the base of the tooth. Then, our dentist will thoroughly clean the inside of the tooth to make sure all infected material is gone.
Before we close the incision, we will fill the opening with a sturdy resin material. We will cover the tooth with a crown to protect it. The crown is important for stabilizing your tooth while it heals naturally underneath the surface.
We will make you as comfortable as we can during the procedure. We have multiple sedation options available to minimize pain and discomfort. If you are anxious about the procedure, we have more powerful sedation options available.
What Is the Recovery Process Like?
We want to make sure the tooth does not become infected again. Therefore, it is important to maintain a strict hygiene regimen following the procedure. You should brush and floss at least twice per day. Make sure you use dental products that contain fluoride.
You should also try to avoid biting into hard substances such as ice. This will help you protect your crown from damage. You should continue to visit us at least twice per year for a regular cleaning and exam. Finally, If you experience severe discomfort in any of your teeth, particularly the one that just underwent a root canal, give us a call right away.
Compassionate Dental Care in Miamisburg
We want to do everything we can to protect your native teeth, and there are situations where a root canal may be right for you. If you would like to learn more about this procedure, call our team today to schedule an appointment at (937) 433-5133.
Request an Appointment Today
At South Dayton Smiles, our dentists are always happy to serve you in south Dayton.
Testimonials
What Our Clients​​ Say about Us
" Dr Botti has always been pleasant to work with, explaining details of the procedure as I had a crown replaced. "
– Mike G
" I LOVE Dr Botti and the staff at South Dayton Smiles. Michelle is my hygienist and I can't wait for my appointments to have my teeth cleaned. "
– Debby M
" Everyone knows my name, knows my family, very personal touch. Everyone is great with my children. They treat us all like family. "
– Steve M