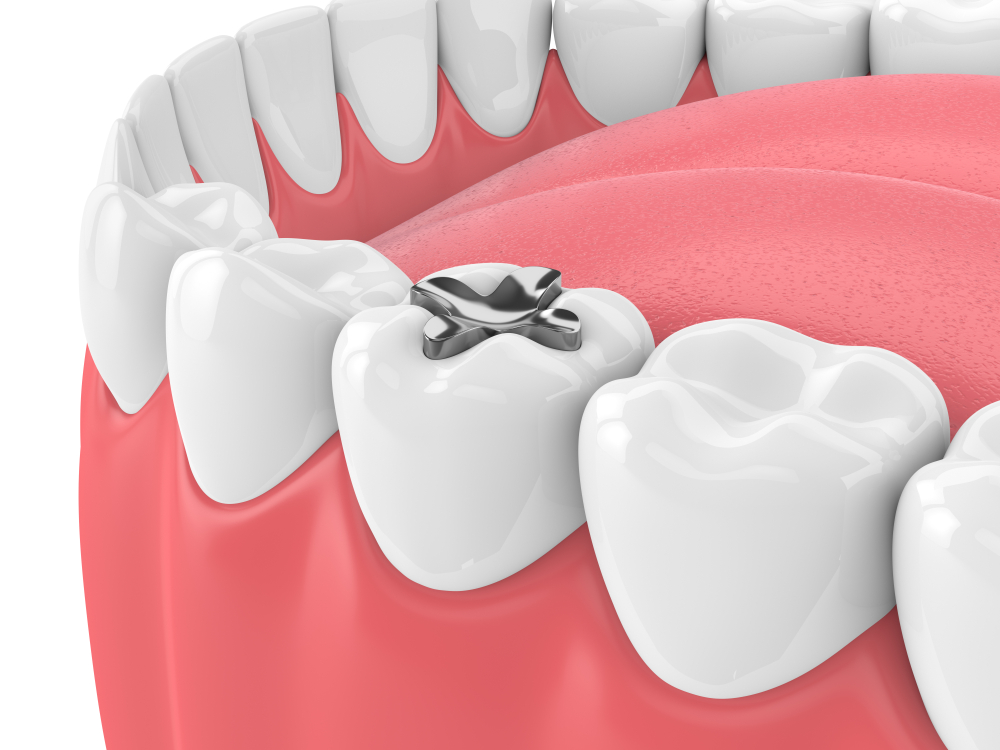 At South Dayton Smiles, our goal is to provide you with comprehensive dental care. We would love to prevent oral health problems from developing, but we understand that there are situations where this might not be possible. If you are concerned about the health of your teeth, you may benefit from inlays and onlays.
If you have tooth decay present, we may be able to use inlays and onlays to help you improve your smile. We can even customize them to meet your needs. Learn more about this treatment option below, and count on a dentist from our office to protect your teeth.
What Are Dental Inlays?
In the past, dental inlays were used in place of fillings to replace small amounts of enamel that might have been lost due to oral tooth decay.
There are still situations where inlays can replace enamel, but they are usually made using either porcelain or ceramic to ensure they match the rest of the tooth. If you have fillings that are easy to spot in your mouth, we may be able to replace them using tooth-colored dental inlays. Then, we can bond them to the tooth, ensuring they stay strong.
During the bonding process, we might actually improve the strength of your tooth. This can seal the inlay into place, protecting the tooth architecture.
What Are Dental Onlays?
Dental onlays are similar to dental inlays. A dental onlay will extend from the tooth's chewing surface onto the various cusps. Dental onlays used to be made of gold, but today, they are frequently made using porcelain or ceramic.
Similar to dental inlays, a bonding process is used with onlays to make them stronger. This could help you prevent future problems from happening, strengthening the tooth.
What Is the Procedure Like?
If we think this procedure is right for you, the first thing we will do is clean the tooth thoroughly. Then, we will make sure we have a composite in place that will match the surrounding teeth. That way, it will be impossible to see the inlay or onlay in your mouth.
We will use the composite to coat the tooth, ensuring we have a good seal. Once we have an even coating, we will bond the composite into place, hardening it. This will help you protect your tooth from future damage.
Usually, this procedure is not uncomfortable; however, we do have local anesthetic available if you think it would be beneficial. We will do everything we can to make sure you are comfortable during the visit.
Inlays and Onlays With Our Skilled Dental Team in Miamisburg
Our primary goal is to help you protect your teeth from harm. One of the many treatment options is dental inlays and onlays. Our dentist will be happy to discuss inlays and onlays with you. Contact us today at (937) 433-5133 to restore your bright smile.
Request an Appointment Today
At South Dayton Smiles, our dentists are always happy to serve you in south Dayton.
Testimonials
What Our Clients​​ Say about Us
" Dr Botti has always been pleasant to work with, explaining details of the procedure as I had a crown replaced. "
– Mike G
" I LOVE Dr Botti and the staff at South Dayton Smiles. Michelle is my hygienist and I can't wait for my appointments to have my teeth cleaned. "
– Debby M
" Everyone knows my name, knows my family, very personal touch. Everyone is great with my children. They treat us all like family. "
– Steve M