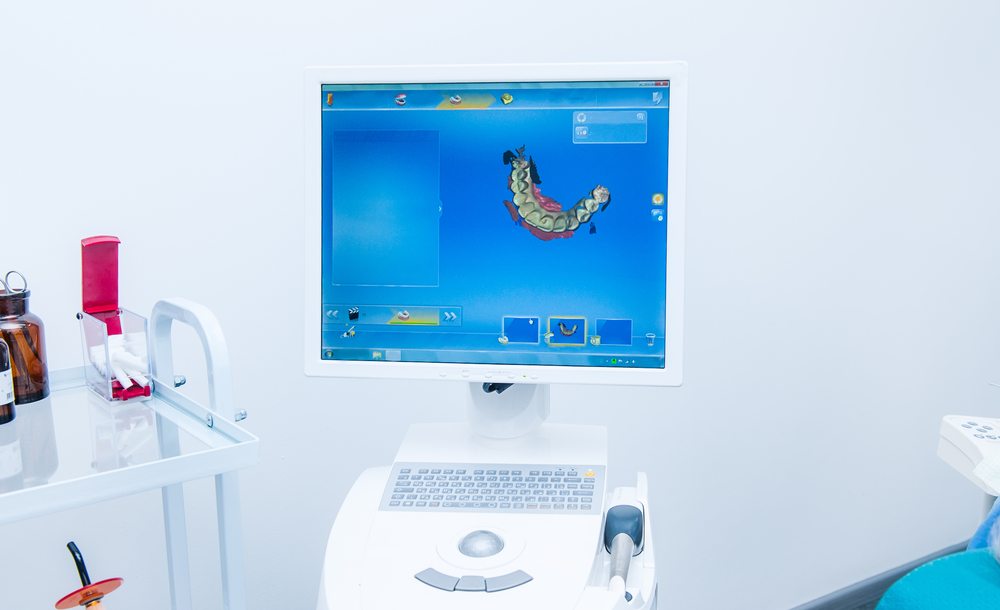 At South Dayton Smiles, we are pleased to provide you with access to the latest equipment in our field. We believe it is critical to help us provide you with the level of service you deserve. One example is computer-aided manufacturing, CAM, alongside computer-aided design, CAD.
The dental profession has taken advantage of these advanced capabilities for a long time. Now, the team from South Dayton Smiles can use these tools to help you take care of your teeth as well.
How CAD and CAM Are Used
There are a few ways that CAD and CAM can be used in dentistry. For example, we may use this tool to construct crowns and other dental restorations using ceramic. We can also use this tool to construct inlays and onlays. We feel the CAD and CAM technology gives you a better result.
The Steps in CAD and CAM in Dentistry
If we have recommended a dental procedure using CAD and CAM, there are a few expectations you should have. They include:
Prepare the Tooth: First, we will prepare the site for tooth restoration. We will clean the tooth to make sure we get a clean image.

Scanning: Next, we will use an optical scanner to take a picture of your tooth. We will use this information to create a custom 3D image.

Design: After this, we will use CAD and CAM, combining the images we have with the computer program to create the ideal restoration.

Manufacturing: We will feed this information into a machine that will design the crown, veneer, or another oral device from a ceramic block. We will use the information to make sure we provide you with a solid result.

Polish: Finally, we will polish the device to make sure it looks good. We will give you a chance to take a look at the results as well.
The exact steps will vary depending on the application of CAD and CAM, but it can be beneficial for your oral health.
The Benefits of CAD and CAM in Dentistry
There are a few major benefits of using CAD and CAM in dentistry. Some of the biggest results include:
Save Time: We can use this computer program to help you save time. We might be able to make an impression, send an impression to a lab, and create the oral device more quickly. This leads to fewer disruptions to your schedule.

More Comfortable: We can also use CAD and CAM to keep you more comfortable. Instead of keeping your mouth open for an extended amount of time, we can take pictures, send them to a lab, and collect information that way.

Cost-Effective: Thanks to the computer program, fewer people are involved in your care. We do not need to outsource as many tasks, which can help you save money.
Experience the Best in Dental Technology in Miamisburg
Ultimately, there are a lot of benefits that come from using CAD and CAM in dentistry. It would be our honor to use all the dental technology we have at our disposal to help you.
Contact South Dayton Smiles at (937) 433-5133 to make an appointment. We will customize your treatment plan to meet your needs.
Request an Appointment Today
At South Dayton Smiles, our dentists are always happy to serve you in south Dayton.
Testimonials
What Our Clients​​ Say about Us
" Dr Botti has always been pleasant to work with, explaining details of the procedure as I had a crown replaced. "
– Mike G
" I LOVE Dr Botti and the staff at South Dayton Smiles. Michelle is my hygienist and I can't wait for my appointments to have my teeth cleaned. "
– Debby M
" Everyone knows my name, knows my family, very personal touch. Everyone is great with my children. They treat us all like family. "
– Steve M