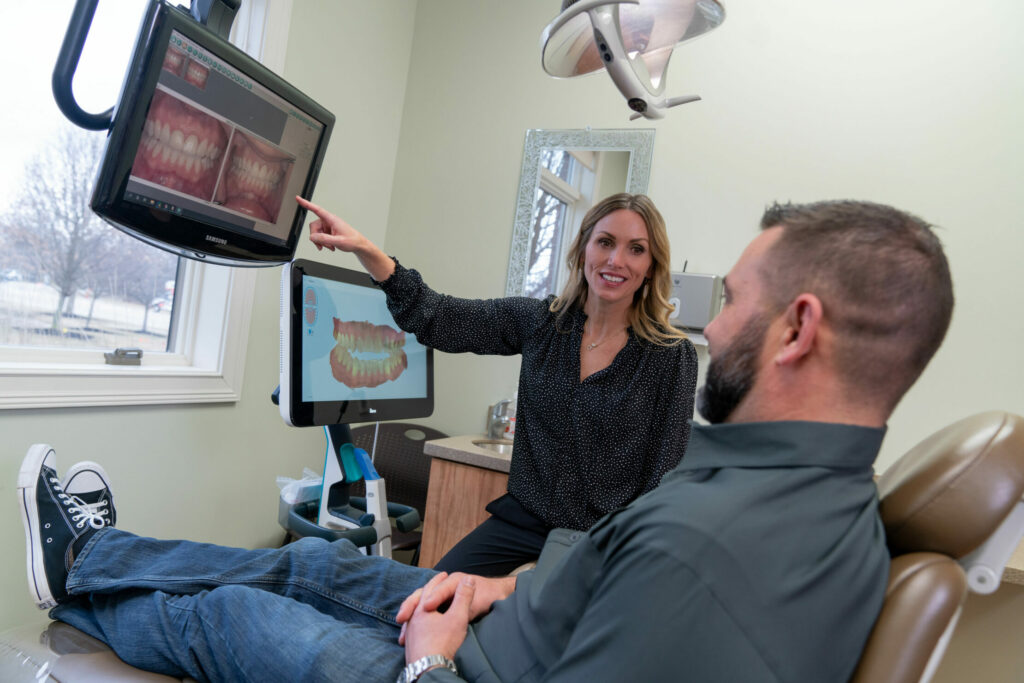 If you experience dental problems, you understand that they can be frustrating and painful. By choosing an experienced dentist in the local area, it is possible to restore your mouth, address your symptoms, and make yourself more comfortable.
At South Dayton Smiles, our team has the training and experience necessary to deal with just about any dental problem. We offer a wide variety of restorative dentistry services to reverse oral decay, replace missing teeth, and repair damaged ones.
We will never sacrifice quality at the altar of speed, and we will leverage the best practices in our field to make sure your oral health needs are cared for.
What Restorative Dentistry Services Can South Dayton Smiles Provide?
At South Dayton Smiles, our goal is to provide comprehensive dental services that can help you repair damaged teeth, reverse unsightly blemishes, and restore your smile. We have an unwavering commitment to your oral health, so we offer a myriad of services.
Some of the restorative dentistry services we offer include:
Root Canal Treatments and Endodontics

Inlays and Onlays

Implant-Supported Dentures

Full and Partial Dentures

Bridges

Implant Restoration
You do not need to live your life with any discomfort or pain. At South Dayton Smiles, we will partner with you to help you figure out what the best treatment option is for your concerns. Rely on our experienced team to assist you.
How Do You Decide Which Treatment Option Is Best?
One of the major advantages of choosing South Dayton Smiles is that we will always customize your treatment options to meet your needs. We will consider several factors as we try to decide which treatment option is best. Some of these factors include:
The degree of damage to each individual tooth

Your age

The number of teeth that have been damaged

Your individual goals
We view our relationship with our patients as a partnership. We have a number of modern techniques at our disposal, and we will leverage everything we have to help you take care of your teeth.
Rely on Restorative Dentistry Services From South Dayton Smiles
At South Dayton Smiles, we have worked hard to stay on top of the latest advancements and our field because we believe this places us in the best position possible to assist you. If you are suffering from tooth loss, tooth damage, an infection, or any other oral health concerns, we can assist you.
We will review the benefits and drawbacks of each option, allowing you to make the best decision for your health. Give us a call today to schedule an appointment at (937) 433-5133. It would be our pleasure to assist you.
Request an Appointment Today
At South Dayton Smiles, our dentists are always happy to serve you in south Dayton.
Testimonials
What Our Clients​​ Say about Us
" Dr Botti has always been pleasant to work with, explaining details of the procedure as I had a crown replaced. "
– Mike G
" I LOVE Dr Botti and the staff at South Dayton Smiles. Michelle is my hygienist and I can't wait for my appointments to have my teeth cleaned. "
– Debby M
" Everyone knows my name, knows my family, very personal touch. Everyone is great with my children. They treat us all like family. "
– Steve M