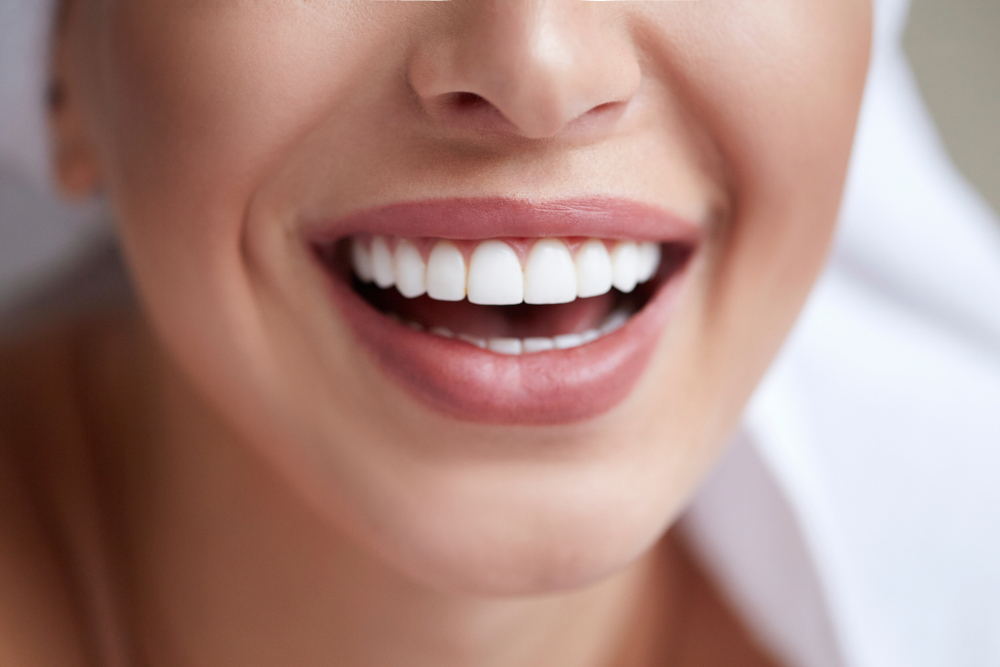 If you want to improve your smile, you should talk to us about porcelain veneers! These are effective treatment options that can help you restore your smile, correcting stains, cracks, chips, and gaps.
At South Dayton Smiles, our top priority is to provide you with a flawless smile. Our team is always available to discuss this treatment option with you, so learn more about veneers below.
What Are Porcelain Veneers?
Porcelain veneers are very similar to wafers. They are very thin, they stick to the front of your teeth, and we can use them to address issues and blemishes. We always design our veneers to match the color and shape of your surrounding teeth. That way, we can brighten your smile, conceal minor issues, and make sure all of your teeth match.
How Does the Treatment Process Work?
At South Dayton Smiles, We begin every treatment by talking about your options with you. We will explain the benefits and drawbacks of each treatment option, and we will let you know what we think is best.
If we decide that porcelain veneers are right for you, we will start by taking pictures of your teeth. That way, we can adjust the shape, size, and color of your veneers to make sure they blend in with the rest of your teeth.
We will take this information and send it to a professional dental lab. The lab will create the dental veneers for you. This process usually takes a few weeks.
While the lab goes to work, we will provide you with a temporary treatment option. Once we get the final veneers back, we will schedule another visit. We may need to remove a small amount of enamel from the front of your teeth, but the process is painless. After the tooth is ready, we will apply the veneer to the front of your tooth. We will make any last-minute adjustments before bonding the veneer in place.
What Are the Benefits of Veneers?
There are a few benefits of dental veneers. They include:
This is a fast treatment option that does not require a lot of visits to the office.

You can use dental veneers to improve your smile, enhancing your self-esteem and self-confidence.

Dental veneers are more durable than other options, such as bonding.

Dental veneers can be customized to match the appearance of your surrounding teeth.
For all of these reasons, we commonly recommend dental veneers to people looking for ways to improve their smiles. They might be a good option for you as well.
Dental Veneers in Our Miamisburg Office
If you want to find out if veneers are right for you, call South Dayton Smiles today at (937) 433-5133. It would be our pleasure to talk about dental veneers with you. We are always available to help you improve the quality of your smile.
Request an Appointment Today
At South Dayton Smiles, our dentists are always happy to serve you in south Dayton.
Testimonials
What Our Clients​​ Say about Us
" Dr Botti has always been pleasant to work with, explaining details of the procedure as I had a crown replaced. "
– Mike G
" I LOVE Dr Botti and the staff at South Dayton Smiles. Michelle is my hygienist and I can't wait for my appointments to have my teeth cleaned. "
– Debby M
" Everyone knows my name, knows my family, very personal touch. Everyone is great with my children. They treat us all like family. "
– Steve M