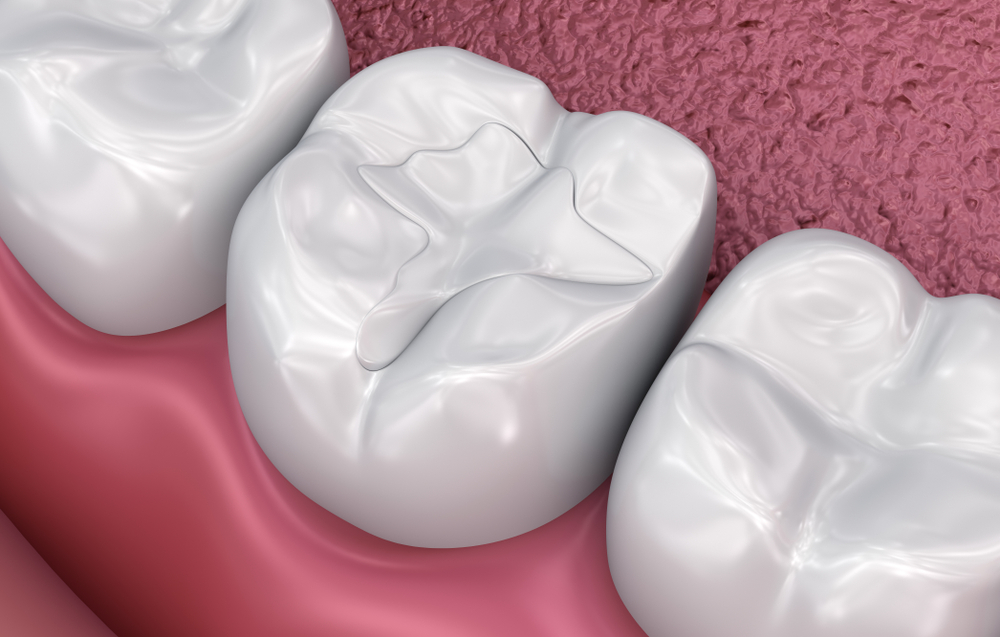 Brushing your teeth regularly and visiting our office twice per year for regular cleanings can help you prevent cavities — but we know that there are situations where a cavity might develop. A dental filling is a straightforward, fast way to treat cavities.
Our dentists can use dental fillings to strengthen a tooth that may have been damaged by previous decay. Furthermore, a dental filling can prevent further problems from developing.
At South Dayton Smiles, our goal is to make sure you and your family's oral health is taken care of. No matter how old you might be, we can use dental fillings to help you take care of your smile.
What Is a Dental Filling?
If you have leftover food in your mouth, bacteria can digest it. Then, they release acid as a by-product, which can lead to cavities. This bacterial infection can also spread to your gums and roots if not caught early. This could require a dental extraction or a root canal.
A dental filling is a treatment option that we can use to correct damage caused by cavities. If we can catch cavities early, we can preserve the natural architecture of your teeth. Then, we can use dental fillings to preserve your tooth and prevent more cavities from developing.
What Are the Types of Dental Fillings?
In general, there are three main categories of dental fillings. They include:
Metal Amalgam: This filling has a consistency of putty; however, it hardens to protect your mouth once it is put into place. This is one of the strongest types of fillings, so we usually recommend them in the back of your mouth. That is where the most pressure from your bite is applied.

Porcelain Fillings: Porcelain fillings are designed to match the shape and color of your natural teeth. They can blend in with the rest of your smile, so we frequently use them to fill cavities in the front of your mouth. We can use them in the back of your mouth as well.

Resin Fillings: Resin fillings are the most popular option. Similar to porcelain, we can color match resin fillings to the rest of your teeth. Resin is also significantly cheaper than porcelain, and it can be applied in one visit.
What Happens During the Procedure?
Before putting the filling into place, we have to remove all decayed material from your tooth. If we do not remove the infection, the cavity may continue to spread.
After cleaning and sanitizing your entire mouth, we will apply the dental filling. We will mold it into the proper shape, make any necessary adjustments, and make sure it looks good with the rest of your smile!
Fillings usually last between five and twelve years, but it all depends on the material we use and how well you take care of it. If you believe your filling has fallen out, call us right away. We will rectify the situation.
Quality Dental Fillings in Miamisburg, OH
If you have a problem with your existing filling, or you are worried you might need a new one, please give us a call today at (937) 433-5133. South Dayton Smiles is always available to help you take care of your mouth!
Request an Appointment Today
At South Dayton Smiles, our dentists are always happy to serve you in south Dayton.
Testimonials
What Our Clients​​ Say about Us
" Dr Botti has always been pleasant to work with, explaining details of the procedure as I had a crown replaced. "
– Mike G
" I LOVE Dr Botti and the staff at South Dayton Smiles. Michelle is my hygienist and I can't wait for my appointments to have my teeth cleaned. "
– Debby M
" Everyone knows my name, knows my family, very personal touch. Everyone is great with my children. They treat us all like family. "
– Steve M