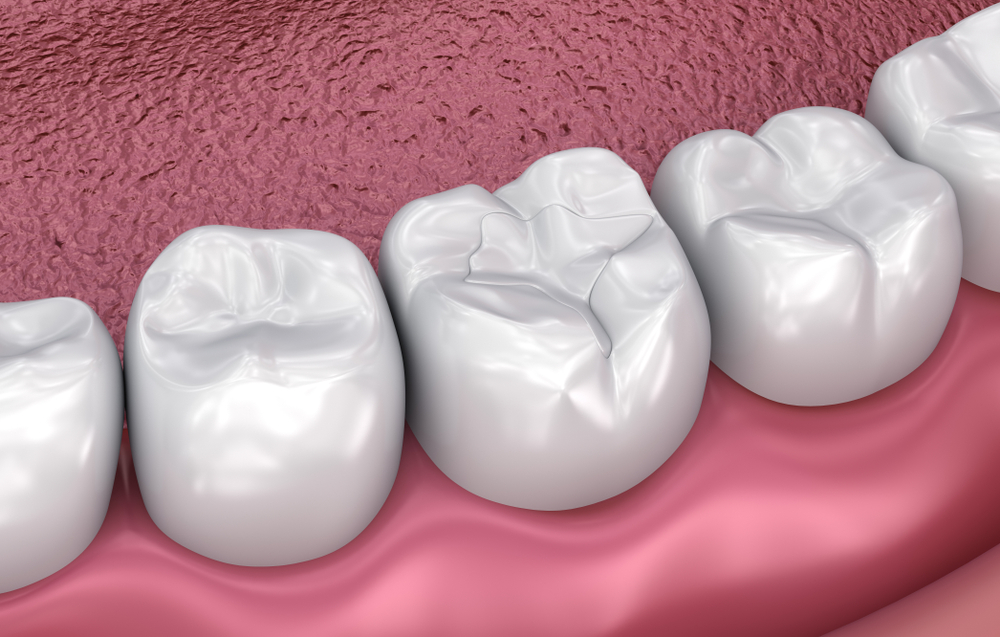 It is important for you to protect your teeth, and we understand that it can be frustrating if you develop cavities. One of the ways to prevent cavities from developing is to use dental sealants.
At South Dayton Smiles, we have a wide variety of tools and techniques that we can use to treat acute dental issues; however, it is always better for you to prevent them from happening. That is where sealants can help you.
How Do Sealants Work?
One of the most popular ways to think about dental sealants is to imagine them as raincoats for your teeth. If you have leftover food particles in your mouth, bacteria will digest them. Then, they will release acid as a side effect. It is this acid that leads to cavities.
When we apply dental sealants to your teeth, we prevent bacteria and acid from settling on your teeth. Just as a raincoat prevents you from getting wet, dental sealants protect your teeth from being coated in bacteria and acid. This can prevent cavities from developing.
Who Is a Candidate?
Just about everyone is a candidate for dental sealants, but the earlier you get them, the better. In general, your first molars will show up around age six. Then, the second molars will show up around age 12.
These molars are the hardest to brush and benefit the most from sealants. Our goal is to prevent cavities from developing down the road. This can save you time and money later. The best way to figure out if you are a candidate for dental sealants is to meet with our team.
How Are Sealants Applied?
Applying sealants is a quick and painless process. First, we will clean and dry your teeth. Then, we will place gel on top of your teeth to make your tooth surface a bit rougher. This will make it easier for the sealant to stick to your teeth.
A few seconds later, the dentist will rinse off the gel and dry your tooth before applying the sealant to the grooves in the teeth. Finally, the dentist will cure the sealants using a special blue light. That way, the sealant hardens in place and protects your teeth.
After the sealant is in place, your teeth may feel a bit funny for a while. It will take a while to get used to the bite, but dental sealants are important because they can reduce your chances of dealing with oral tooth decay down the road.
Protect Your Smile With Our Skilled Dental Team
Our goal is to do everything we can to protect your teeth from harm. That is why we discuss the possibility of dental sealants with our patients. Call South Dayton Smiles in Miamisburg today at (937) 433-5133 to see how we can help you keep your smile bright and healthy.
Request an Appointment Today
At South Dayton Smiles, our dentists are always happy to serve you in south Dayton.
Testimonials
What Our Clients​​ Say about Us
" Dr Botti has always been pleasant to work with, explaining details of the procedure as I had a crown replaced. "
– Mike G
" I LOVE Dr Botti and the staff at South Dayton Smiles. Michelle is my hygienist and I can't wait for my appointments to have my teeth cleaned. "
– Debby M
" Everyone knows my name, knows my family, very personal touch. Everyone is great with my children. They treat us all like family. "
– Steve M