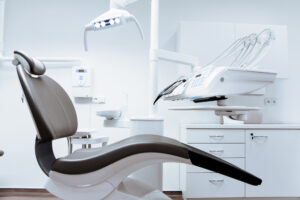 Sterilization in Our Office
When you come to South Dayton Smiles, your health and safety are our top priority. That is why we follow strict safety protocols and precautions. We protect you, our staff members, and everyone who comes to our office. We focus on following all the best practices, recommendations, and safety procedures in our field to ensure we provide you with a safe, comfortable, and welcoming environment.
We invest in state-of-the-art safety equipment to reduce the chances of something happening. Learn more about our safety practices below.
Safety Practices We Implement
We have implemented many safety practices that come from the Occupational Safety & Health Administration (OSHA), the Centers for Disease Control (CDC), and the Environmental Protection Agency (EPA). We work all of their recommendations into our daily protocols to ensure we do not miss anything.
In addition, we use a wide variety of sterilizers and autoclaves to make sure any bacteria and viruses are killed immediately.
Some of the other protocols we follow include:
We sterilize all of our equipment before and after every use.

We use powerful disinfectants on all of our surfaces and countertops to reduce the spread of illnesses.

When possible, we use disposable materials to further minimize the risk of infectious transmission.

We have hand soap dispensers and sinks available throughout our office, and we encourage everyone to use them regularly. 

We always wear face masks and gloves when we interact with our patients.

We have in-office water filtration that uses reverse osmosis to filter water in all our dental water lines.
We have in-room air filtration
Throughout your visit, you will see all of our staff members following these safety practices. They have done this to make sure you are kept safe.
We Use Disposable Materials When We Can
When we can, we use disposable materials. This means that we throw them away when we are done, and we get a new one for the next visit. Common examples of our disposable materials include gauze, dental floss, toothbrushes, gowns, gloves, masks, and face shields.
We follow all safety protocols to properly discard our disposable materials. This is important for keeping you safe.
We Thoroughly Sterilize Reusable Materials After Each Use
We sterilize reusable equipment completely before we use it again. Some of the processes we follow to sterilize our materials include:
First, we use powerful cleaners to make sure we remove all germs.

Then, we package them in FDA-compliant packaging before putting them to the sterilization procedure.

After this, we put the instruments in an autoclave to ensure everything is killed.

Finally, they are ready for use once again. 
We store all of our equipment in a safe location until it is ready to be used again. This is critical for making sure you are kept safe.
We Are Committed To Your Safety
At South Dayton Smiles, we know that you have options if you are looking for dental care in the south Dayton area. We appreciate the confidence you have in us. All of our staff members go through a rigorous training procedure to make sure they understand what they need to do to reduce the risk of infectious transmission.
We update these procedures regularly to make sure we comply with all recommendations of the CDC and the American Dental Association. If you have questions about the safety procedures and protocols we follow, we encourage you to reach out to us to learn more. 
If you would like to learn more about how we keep you safe, contact us today at <a href="tel:(937) 433-5133″>(937) 433-5133</a>.
Request an Appointment Today
At South Dayton Smiles, our dentists are always happy to serve you in south Dayton.
Testimonials
What Our Clients​​ Say about Us
" Dr Botti has always been pleasant to work with, explaining details of the procedure as I had a crown replaced. "
– Mike G
" I LOVE Dr Botti and the staff at South Dayton Smiles. Michelle is my hygienist and I can't wait for my appointments to have my teeth cleaned. "
– Debby M
" Everyone knows my name, knows my family, very personal touch. Everyone is great with my children. They treat us all like family. "
– Steve M