Services
At South Dayton Smiles, we are proud to be led by Dr. Botti and Dr. Hall, who are dedicated to serving individuals and families in the south Dayton area.
Family-Friendly Dentistry
At South Dayton Smiles, we offer professional dental care rooted in the latest advancements in dentistry, honesty, transparency, and safety. Our goal is to deliver the highest caliber care, pairing it with our unparalleled level of experience and the latest technology. When we provide this care in a clean, safe environment, you get a smile that you can be proud of. Dental services from South Dayton Smiles are perfect for patients of all ages.
We offer a wide variety of services, including: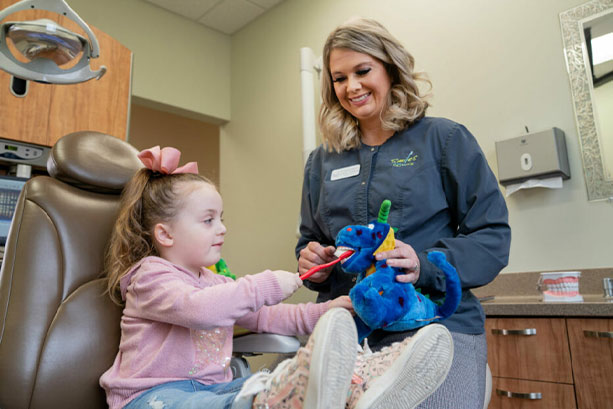 Preventive Dentistry
Our preventative dentistry services are ideal for helping you prevent serious dental problems, including cavities, from developing. Learn more about our preventative dentistry services.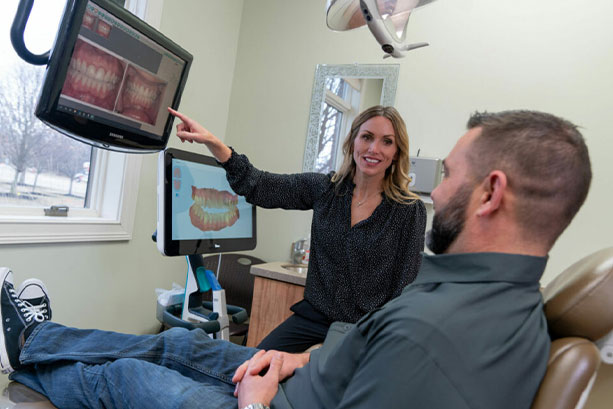 Restorative Dentistry
If you have been involved in an accident, or if you have developed an illness, you may be looking for a way to improve and restore your smile. Our restorative dentistry services can help you.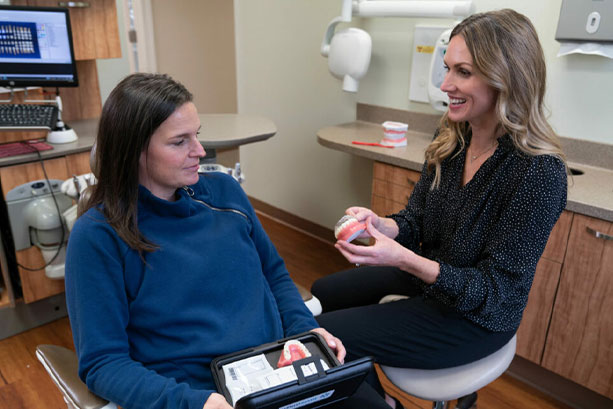 Cosmetic Dentistry
Our cosmetic dentistry services can help you address issues with your smile, such as teeth that are chipped, discolored, or misshapen. We can use our cosmetic dentistry services to assist you.
Specialty Services Offered
Even though we take great pride in the general dentistry services we provide, we also understand that there are situations where someone may need specialty services. In that case, we have a wide variety of consultants in the area that we can call to help you complete your dental treatment.
Not everyone will require this type of care, as our team has a tremendous amount of experience in a variety of areas. We can leverage this to help you, but if you need a consultant, we have a variety of services that we can use to help you. Reach out to us to learn more about the different services we provide.
Request an Appointment Today
At South Dayton Smiles, our dentists are always happy to serve you in south Dayton.
Testimonials
What Our Clients​​ Say about Us
" Dr Botti has always been pleasant to work with, explaining details of the procedure as I had a crown replaced. "
– Mike G
" I LOVE Dr Botti and the staff at South Dayton Smiles. Michelle is my hygienist and I can't wait for my appointments to have my teeth cleaned. "
– Debby M
" Everyone knows my name, knows my family, very personal touch. Everyone is great with my children. They treat us all like family. "
– Steve M